A good Responsive Website Design is built focusing on the users wins you more conversions, and that is why you need more than the average web designer. At Web Performance Media, we develop websites that make you stand out of the crowd. Forget about the generic designs and rigid templates. Time to transform your website into an interactive platform where visitors are guaranteed convenience.
An excellent Responsive website does not only appeal to the users but also has a significant role to play in search engine optimisation.
We understand that we wouldn't be able to create a masterpiece before understanding your audience. We, therefore, take time to learn more about your business and niche before we start the basic steps of designing. This gives us an idea of what your target market expects. We can then come up with something that offers solutions to their needs and fits your prospects' preferences.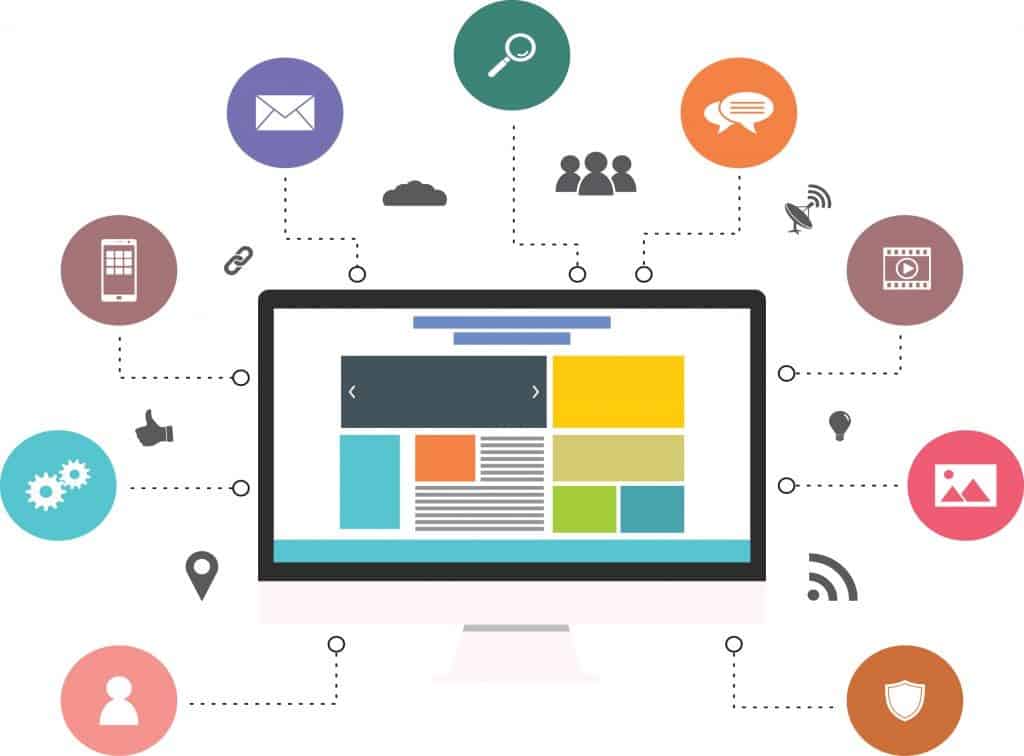 Responsive Website Design Customisation That Suits You
Every client is unique. When you come to us for web design services, we create what is best for your business. Chances are we have clients in the same niche as you, but we still make something that is special. Though your target market might be the same, every business deserves its kind of website design. The design has to consider the regional coverage of the industry, the purchasing power, the consumer tendencies, among other attributes.
For people to feel your brand authority, you have to show uniqueness and originality. A customised web design wins you the points easily. We have the experts to make websites from scratch and include your style preferences. This brings out an exact fit for you and your business.
A Responsive Website Outperforms
You know why users would prefer to look up your store online than going there physically? Because they want convenience. Some are browsing on their beds or in a café. So when they are going through your webpages, the last thing they want to experience is a slow site that takes forever to load content. They want a friendly user interface and an easy-to-navigate website.
Having a responsive website puts you on the path of success because people are attracted to explore more. In the end, you get more conversions just because you gave the consumer what they value most, convenience.
A Mobile Friendly Website
A mobile-friendly site gets more traffic and more conversions. Google says that about half of the searches are done on mobile devices. Again, it's all about convenience. If people can access your website while on the move, you earn yourself more points. But it's not just about accessing the site. It should be responsive to mobile devices and just as fast as when accessed via a desktop. The pages should be optimised for the mobile user, loading quickly, images displaying well and content laid out in an appealing design.
To get a good ranking from Google, you need a website that is responsive and gives the users a great experience.
We Are A Complete Web Design Agency 
Designing a website isn't all about writing the code, picking the layout and publishing content. If you want your business to benefit from your site, you need a professional design. A design that puts into consideration all the components that bring success.
The process of web design here at WPM involves people with various skills and specialties. The website we publish is a product of the work of a classic web designer, SEO specialists, graphic designers, online marketers and content marketers. Blending all the expertise results in a high-performance website that achieves its purpose and meets your expectations.
Web Design in Sydney, Melbourne & Australia-Wide 
We have worked with many clients in different parts of Australia, and we are proud that they have success stories to tell. Our principles of customisation and understanding a client's needs have been an excellent guide through the journey of creating top quality websites.
We have a physical location in Sydney, New South Wales, and you can reach out to us here. Before we start the design process, we can meet and discuss what you need. We then combine your needs and our professional input to come up with a design that puts you ahead of your competition.
We also work with clients from Melbourne and other parts of Australia. Thanks to our skilled team, we can analyse the different locations and the regional business setting to build a site that targets the right audience.
Since we are based in Australia, we have what it takes to create sites that are focused on bringing relevant traffic. Our experts understand what the Australian market wants, and we put together every necessary element to ensure that you eventually get people to convert.
How Long Does It Take To Build A Website?
Depending on what you want for your website, we can finish your website in a few days. After analysing your market and putting down a plan, we write the basic code and come up with the foundation of your site. This is the basic architecture of the website, which will support all the content to be put up later on.
Thanks to our dedicated staff, we can complete the essential parts pretty quick- within a single day. This is all because we do thorough planning and preparation; therefore, the subsequent steps flow with ease.
We give you the chance to look at what we have made before proceeding to the next steps.
Do You Make WordPress Websites? 
We use different content management systems, and WordPress is one of them. If you want to have a WordPress site, we will create for you one just the way you want it. Our skilled personnel have expertise in creating fantastic WordPress websites that are not necessarily based on the generic templates that the platform offers.
Do You Build E-commerce Websites?
We understand e-commerce has a significant role to play in the modern world, and we want to give every entrepreneur the chance to reach out to their prospects in the simplest way. We create websites in virtually all niches. E-commerce websites are among the sites we create more often.
We have designed multiple E-commerce sites in all corners of Australia, and the outcomes have been excellent. If you want to make use of the e-commerce platforms such as WooCommerce and Shopify, we will put the necessary additions to your website for ease of the users' operations. For WordPress websites, you will have the required plug-ins for these platforms.
Will You Manage My Website After Designing It?
We are ready to manage your website after designing it. We will help with publishing and tracking the progress to ensure that you stay at the top of your game. In the monitoring, we consider all the metrics that are important for your business, such as the peak periods, the traffic per page, paid versus organic traffic, and so much more. We have the tools to track different elements. We will also do regular updates to keep your site fresh.
If you want to take charge of your website after we have created it, no worries. We make designs that are simple to comprehend and manage without necessarily having to know the details about coding. We make a structure that is easy to edit and tweak whenever you want. However, we ask our clients to have a professional do the changes for them, except for the small ones.
If you want to make big changes, it is better to have an expert in dealing with it. We are always available. If you are not sure about what to do, please reach out to us. Avoid losing everything or making changes that will affect your site negatively.
Do You Do Upgrades for Existing Sites?
 Yes, we do. If your website is not achieving its goals, you can come to us, and we will make the necessary changes. We analyse and find out where the loopholes are before advising on what should be done. Minor changes can be effected within a short time.
In some instances, we have to do a whole revamp, and this can take a little longer.
Will I Need a New Website?
Based on our analysis of your existing site, we will determine the number of changes that need to be done. This depends on where the problem is. If the initial structure was poorly designed and reparation would be costlier and time-consuming, we advise that you create a new website.
The new website will be built with every consideration from scratch. Because of the advancements in technology, you might need a new website if your current one was made a long time ago. This is to be up to speed with your competitors and new market entrants who could be using the latest coding and designs. Newer designs also guarantee more features and diversity in functionality.
What Is The Cost Of Web Design?
The cost of designing a website at web performance media is based on several factors. We consider the magnitude of the task. Whether you need some minor changes on your existing website or you want a new one altogether will also determine the pricing.
The features you want to be installed are another essential consideration. If you're going to have a payment system or just a simple static website.
We look at several things, but we offer affordable service. We listen to our clients and outline our web design packages.
To get a quote, you can contact us, and we will get back to you shortly.